WHERE FAT IS BURNED AND
PRIDE IS EARNED
FITNESS FOR ALL LEVELS
When you first set foot in one of our locations, you will find the staff to be extremely friendly. We take great pride in our friendly atmosphere!
SkinSport Trainers take the time to learn about you and find out your strengths and weaknesses, so we can get you to your goals. We drive you through positive reinforcement and celebrate your wins – always giving you credit for your hard work.
But what really sets SkinSport apart from the competition is our community. We love to have fun in here!! You'll get to know new people who have similar fitness goals and are there to support and inspire  you to reach yours. SkinSport welcomes everyone of any fitness level – from couch potatoes to extreme athletes – every size, age, and ability are welcome in our facilities.
It's not about the gym. It's about you.
It's not about the personal trainer. It's about you.
Contact us now for a completely free consultation to see which one of our programs is right for you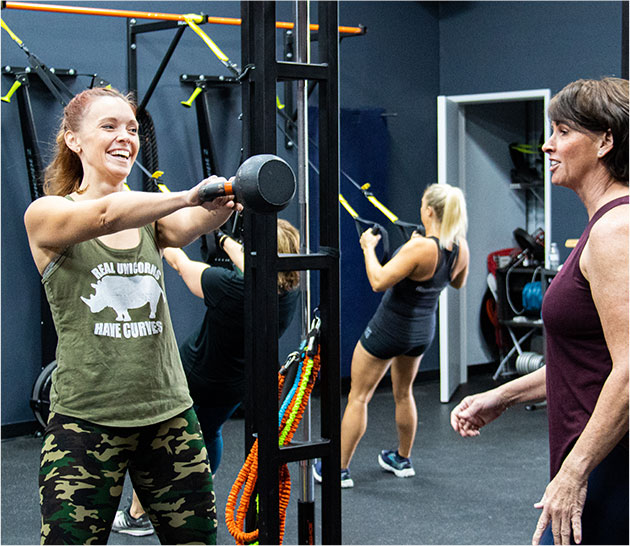 Our four Pillars
1
EXERCISE
We design our workouts to
be fun and effective. They're
high-intensity and burn 2x the
calories in 1/2 the time!
2
STRENGTH
People come to SkinSport
with differernt goals, and we
believe that strength is the
way to get there.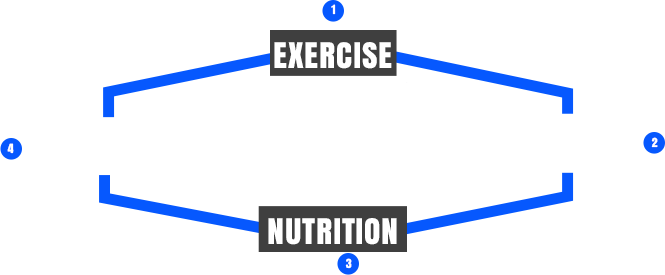 3
NUTRITION
Exercise and eating healthy
go hand in hand. It's about
getting healthy and staying
that way!
4
COMMUNITY
We promise you'll feel
welcomed at SkinSport. Our
mission is to create
workouts that are for everyone.
WORKING TOGETHER WE WILL FIND THE RIGHT PLAN FOR YOU
GROUP TRAINING
1 WEEK
FREE TRIAL
Sign-up today for 1 free week of unlimited group training
Initial assessment and customized plan to get you maximum results
Fun, high-intensity training - burn 2x the calories in ½ the time!
Support of the awesome community at SkinSport
Build strength, lose pounds, and feel better than you have in years!
GET A
FREE
CONSULTATION
Still nervous about signing up for a free week?
Come sit down one on one and get acquainted with our gym and find the right plan for you.
Receive a tour of our facility
Discuss your fitness & health goals with top Phoenix coaches
Make sure SkinSport is a good fit for you
STILL NOT CONVINCED?
We promise you'll feel right at home from day one. You'll love our fun, challenging, and supportive environment. If you don't feel better about yourself and love coming to SkinSport after 30 days, we'll refund your money no questions asked.